Why Pay Per Click Marketing Important for Business?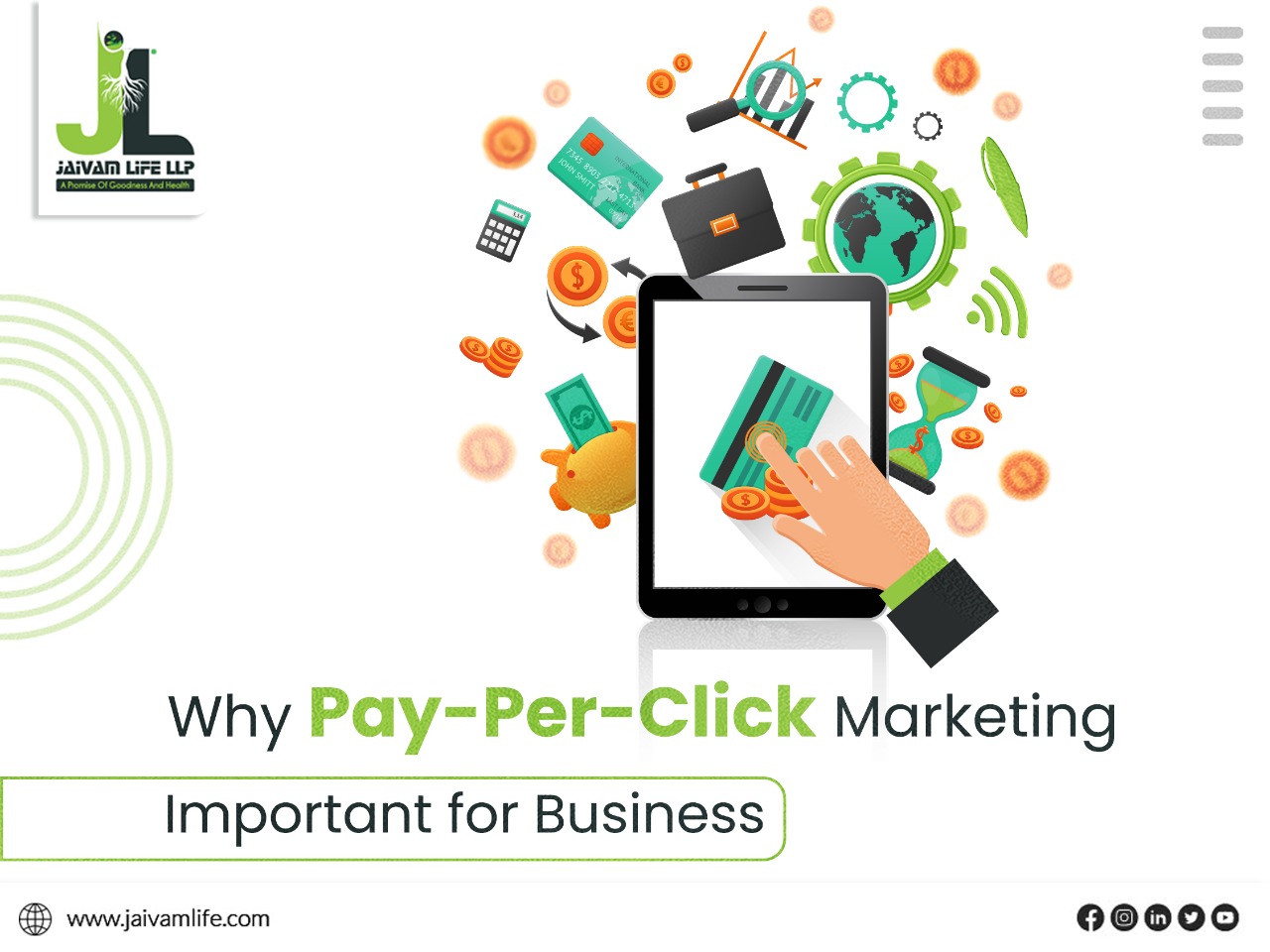 When it comes to search engine rankings, businesses with search engine optimised websites have an advantage over their competitors. What if, for your most important keywords, your website does not appear in Google's top five results, or even on the first page? Search engine optimization is becoming more complicated, and online competition is intensifying.
PPC is undoubtedly the most powerful channel available to digital marketers since it presents your brand to potential customers at the top of the search engine results page, ahead of organic listings.
You can construct coherent marketing campaigns across numerous platforms and eventually achieve a consistent brand voice by adding PPC ads into your digital strategy. Furthermore, by building a presence in your business, you can ensure that your target audience remembers you.
This article will provide an overview of Pay-Per-Click marketing and how it may help you increase your bottom line.
What exactly is PPC?
PPC (pay-per-click) is a paid online marketing tool. The procedure entails paying search engines a charge based on the amount of clicks to your website or products that your adverts have generated.
Simply put, PPC is a means of growing your website traffic by purchasing visits rather than earning them organically.
PPC advertising reaches highly targeted audiences depending on the options and attributes you specify. And, as the name implies, you only pay when the ad generates clicks.
Advantages of PPC marketing
PPC advertising is quick, nimble, and less expensive. Here are some more advantages that PPC marketing can provide, in addition to the ones described above.
We believe it is safe to assume that practically everyone nowadays uses the internet for some reason. As a result, PPC marketing is an excellent strategy to reach out to present and prospective clients. Advertisers can utilise keyword targeting to find their ideal customers using the power of search engines.
A PPC ad for a keyword can cost less compared to other methods. Not to add that PPC ads have a faster return on investment than any other sort of advertising.
Some platforms, such as Google AdWords, allow you to get clicks and generate traffic within minutes of signing up. Adjusting your campaigns based on user behaviour and market conditions can take hours or days with PPC advertising, whereas other kinds can take weeks or months.
Measuring results is easy
Unlike SEO, you can quickly examine and assess the results of your PPC campaign. There are stats available that allow you to see how many people saw your ad, how many people clicked it, and how they reacted to it. These indicators can help you determine whether your ads are delivering conversions and profit, or if your PPC approach needs to be revisited and tweaked.
Lastly,
Pay-Per-Click advertising is one of the most effective marketing strategies available. Without wasting money on low-converting segments, you can build and target the right campaign for your target demographic down to the smallest detail. When a user clicks on one of your ads, you can be confident they'll convert. It's not like search engine optimization. Using SEO and PPC together, on the other hand, allows you to target critical clients at all stages of the buying process, from top to bottom, resulting in more exposure, more conversions, and a more cost-effective ROI. Jaivam Life LLP is a top-notch software development and digital marketing company in Kerala, which can provide effective PPC services for your business no matter the size or the industry. Visit jaivamlife.com for more.