Are Google Reviews Essential for SEO?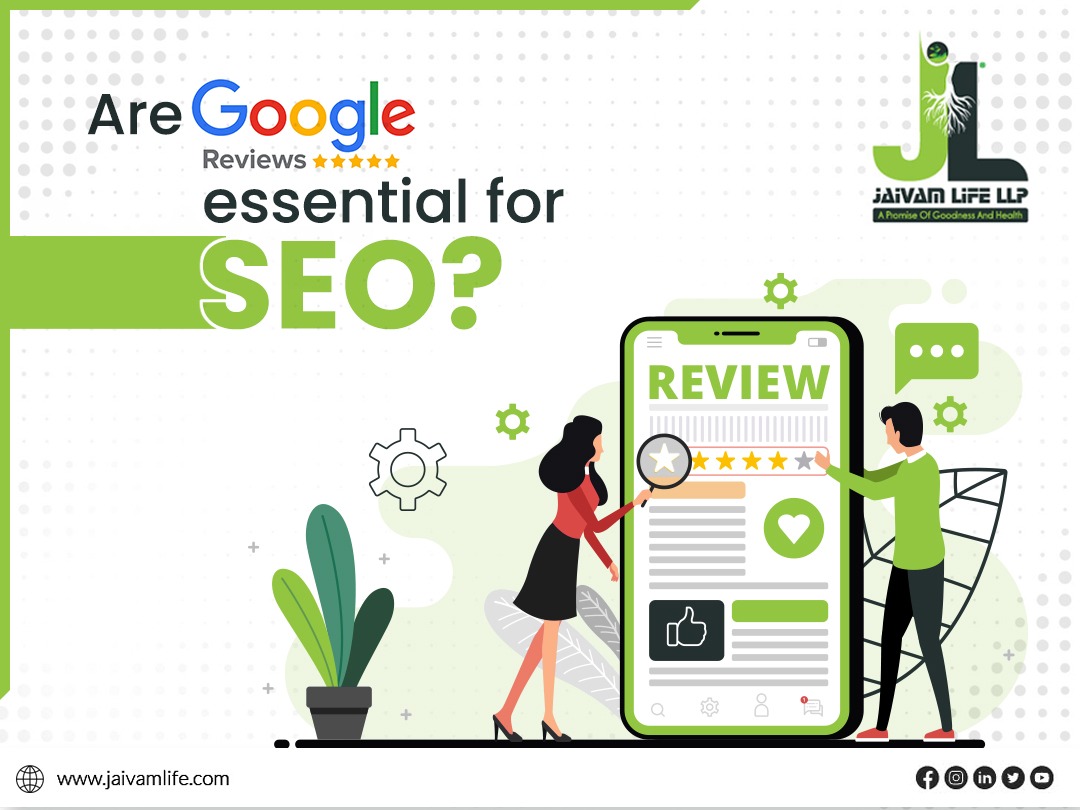 If you want your website to rank better in search engine results pages (SERPs) and draw in more visitors, you must make sure to collect more client reviews and respond to them appropriately.
Consumers frequently go through Google reviews and customer ratings before contacting a service-oriented company to determine the legitimacy of the firm. Negative reviews drive away visitors, and positive reviews encourage new business. Businesses can gain significant credibility from Google reviews without needing to invest more effort.
Here is a list of factors that show why your company has to start paying more attention to Google reviews:
Builds Brand Credibility

Google reviews are crucial in helping your company appear to be a reliable information source to both Google and your potential customers. After reading online reviews, many prospective clients will decide whether or not to buy goods or services from your business. Because the unbiased assessment of a third party will persuade new customers to patronise your company.

Additionally, Google is more likely to find companies that have received more favourable reviews overall and from a wider range of clients. Your company might appear at the top of the SERP that lists businesses that are relevant to a user's search query based on location if it has a lot of favourable reviews. Due to the fact that Google only gives websites that are reputable in their industry a higher value, it is also more likely to recommend websites that have received positive ratings.

In addition to improving brand credibility, having positive reviews on your company website will make you appear better to customers and other businesses.

Boost the Click-Through Rates

Every company is aware that customers are more likely to click on links on websites that appear at the top of search engine results pages. Because of this, it's crucial to put time and effort into your SEO efforts. Fortunately, there is another approach to enhance the click-through rate when you appear in a search engine, namely Google reviews. Your Google review rating will appear next to the name of your company in Google when people search for services or goods that are connected to what your business offers. An accumulation of favourable comments and ratings will enhance website clicks.

Assist in Converting Visitors into Leads

You are getting close to achieving your goal once the customer clicks to your page. Visitors to your website are interested in making a purchase from your company. While a user-friendly website and attractive website design are crucial for attracting visitors, Google reviews can also have a significant influence on the conversion rate. This evaluation and rating will boost client confidence and website traffic.

Increase Brand Visibility

Your SEO will improve and your brand's visibility in Google will be enhanced if you receive lots of reviews from prospective clients on your Google Business Page. When compared to businesses with no reviews or a low average rating, you will come across to potential clients as being much more dependable, established, and trustworthy.

Additionally, optimising the Business Page completely is ensured by building a strong brand image on Google. Google will display your brand more favourably if you upload pertinent, high-resolution visuals, logos, and photos in the right sizes.
Final Thoughts
Reviews are crucial for SEO because they affect how your potential clients will engage with your business listings and website, which is important if you want to stay ahead of the competition. affecting your SEO efforts as a result.
Therefore, you should be concerned with the quantity and quality of online evaluations you receive for your services, goods, and business as a whole - as well as how you encourage and deal with client feedback.
Please feel free to contact our specialists if you are having trouble using business reviews for SEO. Visit
https://jaivamlife.com