Essential SEO Data Points For Any Website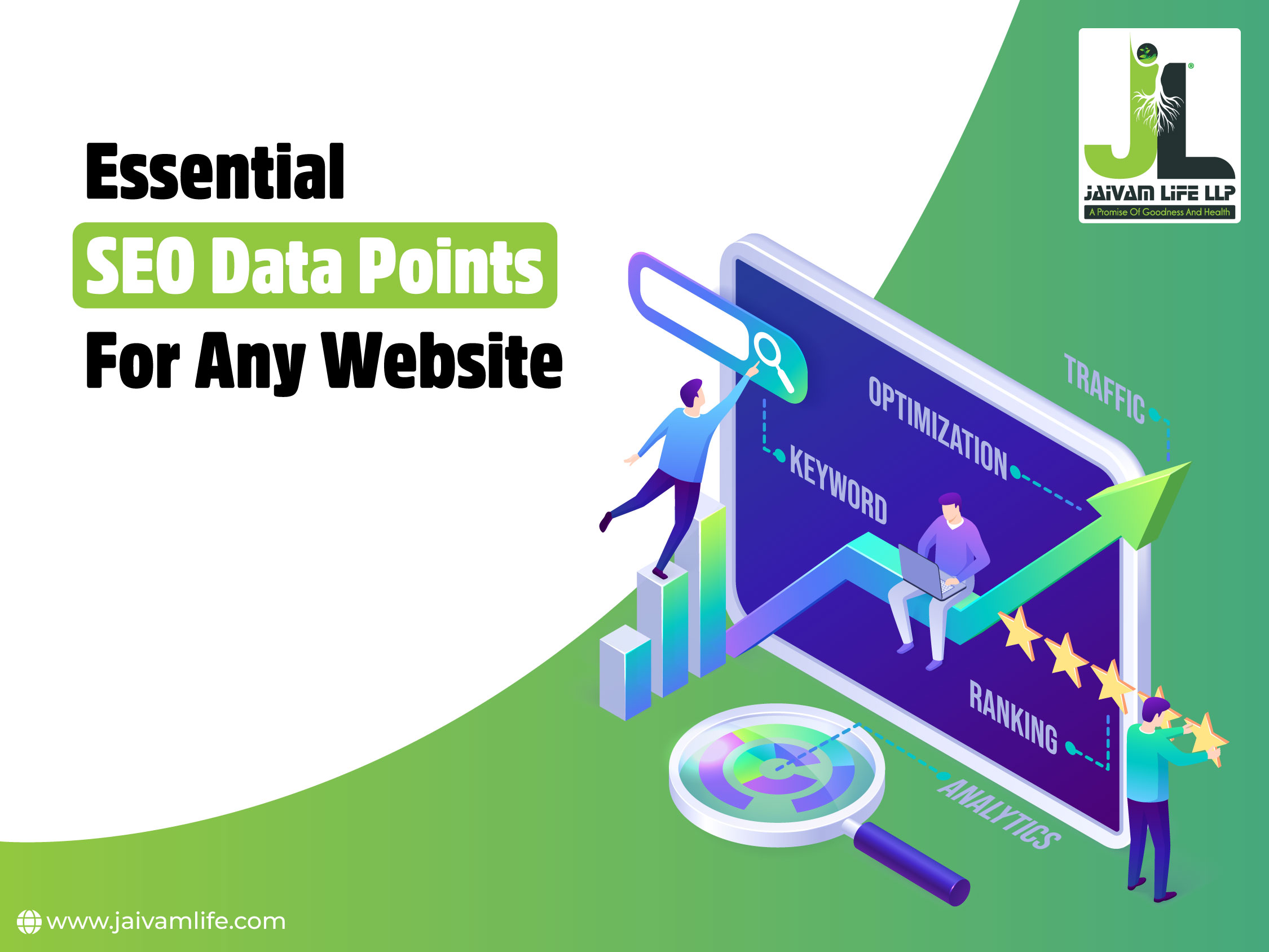 Do you ever feel like you're adrift in a sea of data? Here are 7 SEO data points you shouldn't overlook because they're vital to your strategy. Optimising a website according to best practises is an excellent place to start. After a site has gone live, the next stage is to monitor its performance and make changes based on the data. The key to success is selecting the optimal SEO data points. Here's a list of 10 data points to consider that will help you improve your SEO across the board.
1. Core Web Vitals
The Core Web Vitals (CWV) are a set of metrics that represent the user's page loading experience. The CWV measurements are also a ranking component. CWV's significance goes beyond its role as a ranking component. It aids in the optimization of a site's speed, which is believed to have an impact on elements such as conversions and earnings.
2. Server Response Time
The speed of a website's server has an impact on how quickly pages are served and how many of them can be served at once. It's one of the few conversion and sales-related variables that can be altered easily. Hundreds, if not thousands, of websites might compete for the same restricted resources on shared hosting. While shared hosting is OK at first, be prepared to upgrade to a faster provider once the site gathers traction and begins to prosper.
3. The number of pages that have been indexed
If Google isn't indexing your pages, it's possible that there's a problem with your content or your entire website. The Index Coverage Report in Search Console displays information on indexed pages, as well as pages that have been discovered but not yet indexed. If you see that your material isn't getting indexed on a regular basis, there is an opportunity to improve.
4. Impression from the Google Console
Search Console displays the number of times your website appeared in search results for certain keyword phrases. This metric is known as impressions in Google Search Console. It's tempting to pull up the Search Console and see which keywords are performing the best, basking in the glory of a job well done. That, on the other hand, would be a waste of time. It's advisable to spend your attention on lower-ranking search phrases. Always pay attention to your lower-ranking keywords because this is where you'll find opportunities to improve.Some of these chances are quick wins, which means that boosting ranks for these terms is simple. It's possible that nothing is wrong with the content for other, more competitive terms.
5. Scroll over the data
This measure is crucial since it displays how far down people are scrolling on a webpage. Identifying where visitors leave a website can aid in the diagnosis of a technical issue or a problem with the content itself.
6. Metadata that is either missing or duplicated
It's all too simple to fall behind and release a website with poorly optimised meta descriptions and title tags. Title tags and meta descriptions that are duplicated or absent are very poor and surprisingly common on websites.
7. Image size
This is a speed-related data point. Mobile data bandwidth is often insufficient. Large photos will pile up like cars on a one-lane motorway exit ramp when they reach a site visitor's mobile browser, even if the site is supplied by a fast web host. One of the simplest things to adjust is image size, yet it's one of the variables that many sites overlook when optimising.
There are many SEO data points, but the 10 listed above are the most crucial. There are a plethora of other data points that may be more relevant to your scenario. It's critical to consider what can indicate places for improvement, determine why, and then make changes. For more details visit www.jaivamlife.com/digital-marketing-services-kochi