Software Development Trends For 2022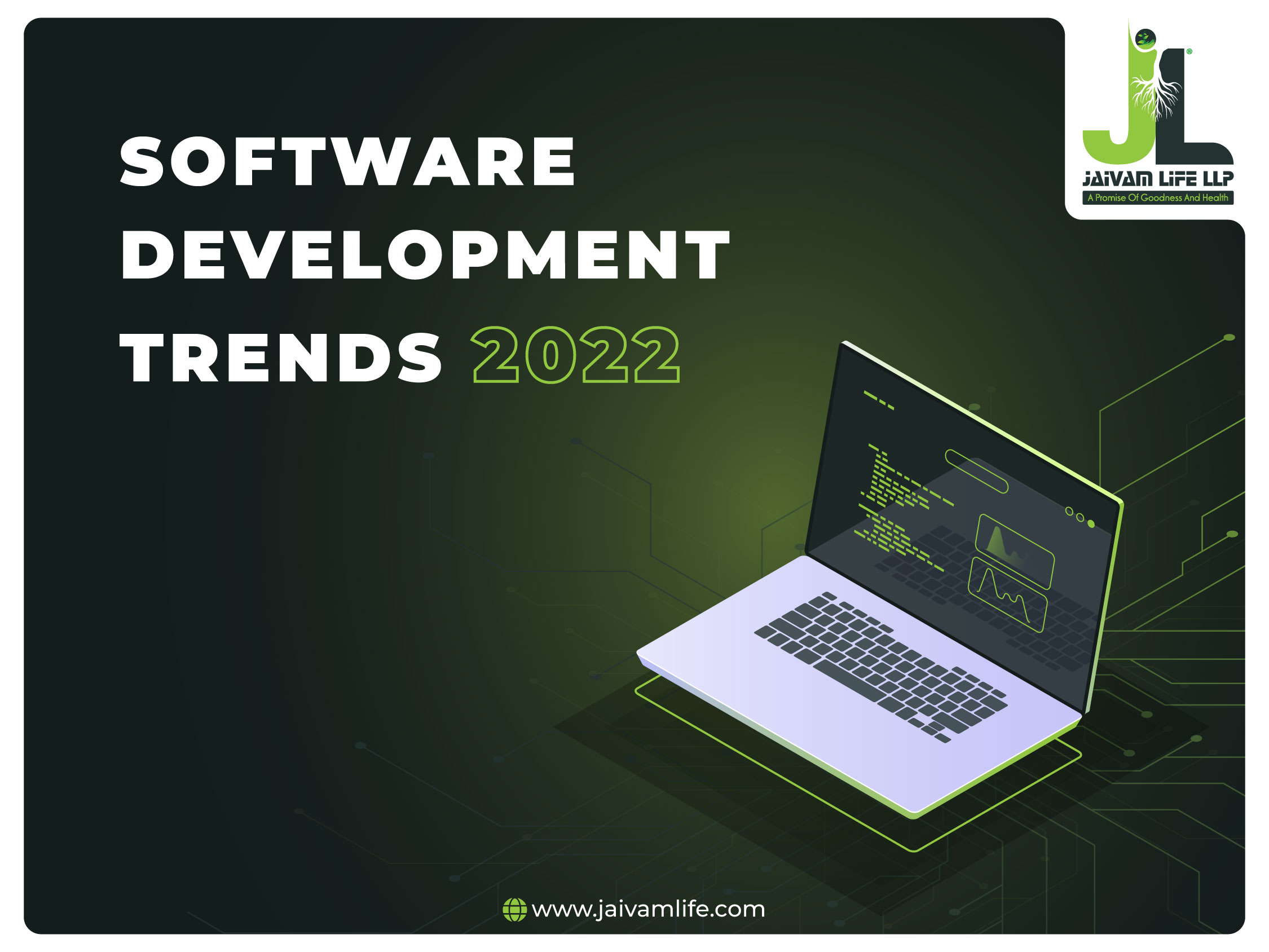 Software development is the process involved in the conception, specification, design, actual program creation, documentation, testing, bug fixing, and the final implementation of software components. It is a process that is constantly changing, adapting to changes in the science, technology standards, and adoption as well as the business needs of the market.,
As of 2022, the current "trends" are:
Cloud computing - the on demand supply of IT resources over the internet, with a pay-as-you-go pricing policy;
Cyber Security - developing software specifically designed to protect IT systems is gaining importance, especially after our increased dependence on cloud-based computing resources;
Internet Of Things (IoT) - the collection of physical objects with sensors, embedded software, and network technology, that enables them to exchange data and communicate with other devices over the internet. This is tightly connected with cloud computing and cyber security.
Blockchain - a mathematical system of recording information in a distributed ledger system, that makes it near to impossible to change or modify.
Standards and Guidelines - Standard certification is becoming important as software solutions become a major part of our day-to-day lives. This along with standardized guidelines for software development and language styles and consistency are becoming important.
Artificial Intelligence (AI) - is the collection of technologies that together enable machines to sense and understand the real world. With the increasing size, power, and complications of modern IT systems, AI, with its superior ability in control and coordination, is gaining prominence.
Python and JavaScript – Python with its ability to create complex enterprise-grade web and app-based applications and JavaScript, though not "new", with its ability to handle multiple complex backend operations, are increasingly popular.
DevOps - this is a combination of tools and practices that enable organizations to deliver applications and services faster than traditional methods, while continually evolving and improving.
Are you an aspiring software company? Do you believe your ideas can be the "next big thing," but think you could use some expert help? Then we at Jaivam Life offer our services. Based in Kakkanad, Kochi, India, we are a software development and digital transformation company with a specialized team of software designers, engineers, and developers, with extensive, real-world technical expertise, offering cutting-edge solutions to our customers.
If you have an idea, we can transform it into reality.